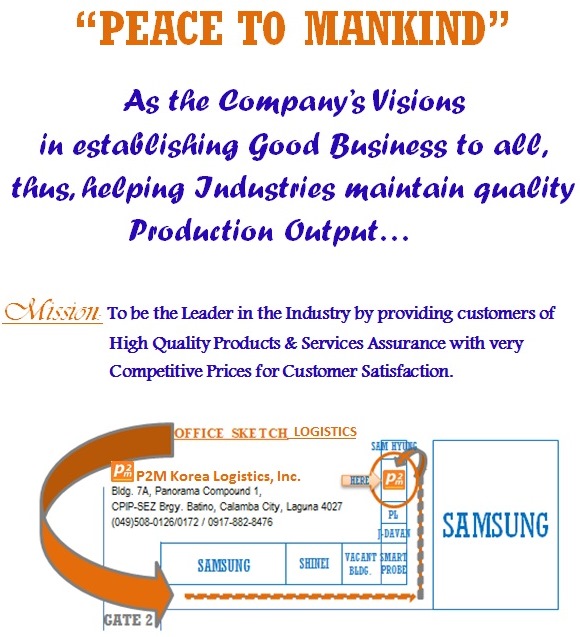 P2M INC. is one of the most advanced manufacturers of high end wipers like super limit wiper that is most reliable scratch proof and excellent absorption ability and high quality micro denier wipers and distribute to China and Korea and Philippine and Japan and other European countries. Especially P2M INC has P2M KOREA LOGISTICS INC in Philippines and P2M CHINA INC. in China as direct branches.
As grouping to cover all of the world, P2M INC in Korea as mother company who control two major branches of China and Philippines and plan to expand to Vietnam in soon to cater of the needs of sophisticated products of micro denier wipers from our clients of semi-conductors and electronics.
P2M INC. developed new type of the ESD CLEAN GLOVE that is ESD DUAL DOTTED GLOVE to meet of requirement of DDR memory module process. And P2M INC has many pending projects to meet of specific process of HDD process and Camera module process.
P2M INC, in Korea and P2M KOREA LOGISTICS, INC. in the Philippines and P2M CHINA INC. in China will do our best to support of our current clients such as SAMSUNG, TOSHIBA, ANALOG, HONDA, CANON, BROTHERS etc. and also our potential customers.